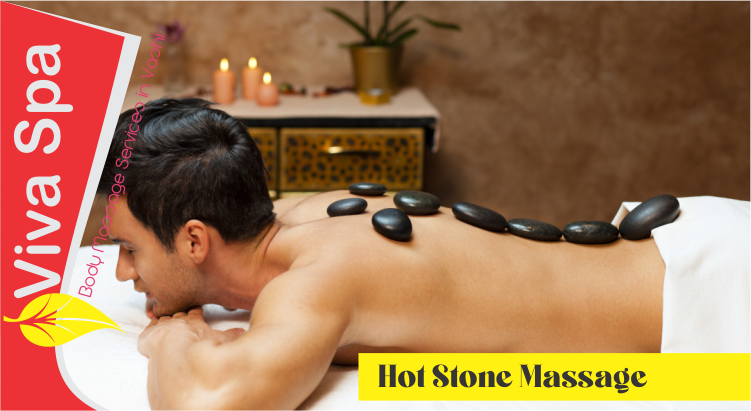 Hot Stone Massage | Book Appointment : 8591605763
Ever hear of a hot stone massage? Have you wondered what it is and how it is different from a Swedish massage? There are many benefits to using this type of treatment. We encourage you to try one for yourself.
What is a hot stone massage?
Hot stone massage is a wonderful choice for people who have muscle pain and tension or who simply want to relax. This type of therapeutic massage is similar to a Swedish massage. A massage therapist uses heated stones in addition to their hands. This massage eases muscle tension, improves blood flow, and relieves pain by using heated stones.
Method
"During a hot stone massage, smooth, flat, heated stones are placed on specific parts of your body. The stones are usually made of basalt, a type of volcanic rock that retains heat. According to the University of Mumbai Health Services, hot massage stones are heated to between 130 and 145 degrees.
The stones may be placed:
along your spine
on your stomach
on your chest
on your face
on your palms
on your feet and toes