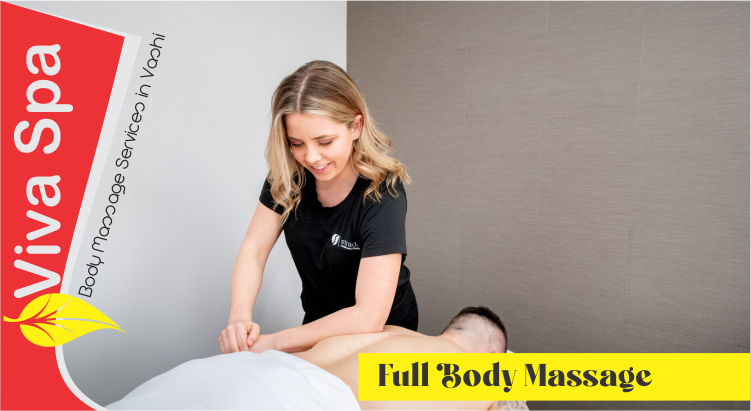 Full Body Massage | Book Appointment : 8591605763
Full Body Massage indicates that the therapist will massage your whole body during a therapeutic massage lasting at least 50 minutes. That's the amount of time needed to massage all the major areas of your body -- back, shoulders, legs, feet, arms, hands and neck. Men get a nice pectoral massage.

We generally start face down and the therapist starts with your back and shoulder, then moves down the body.

Skin Refresh
The slight friction of your massage therapist's hands along with the massage lotion and oil causes gentle exfoliation, allowing fresh skin cells to emerge.

Nervous System Relaxation
As you relax, your nervous system enters a "rest and digest" mode. If you have areas of pain and tension in your body, it's possible that they are the result of pressure on nerves caused by tight muscles, and massage may relieve it.