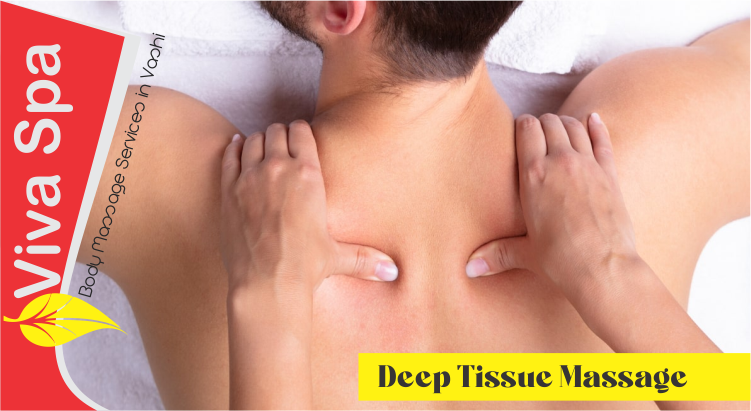 Deep Tissue Massage | Book Appointment : 8591605763
A deep tissue massage can treat muscle pain and improve stiffness, and can also help to you unwind mentally.

People have also reported that deep tissue massage helps with:
Sports Injuries
Plantar Fasciitis
High Blood Pressure
Sciatica
Tennis Elbow
Before your deep tissue massage, your Viva Spa Vashi massage therapist will want to know about your problem areas. A deep tissue massage can involve your entire body or just one area.
Once ready, you'll be asked to lie on your back or stomach, under a sheet. Your level of undress is based on your comfort, but the area being worked on will need to be exposed.